cannedebonbon
I've got it all ready. Doujins, postcard prints, and
this glorious picture
for Tom Felton to sign. I anticipate the look on his face when he sees it. >;D
Fandom
Star Trek (crossover with Sailormoon, Batman and Robin)
Rating:
NSFW.
Warning:
Crossdressing, sex with small (size, not age) person, slavery(?), semi-humanoid-looking Spock, mirrorverse, craaaaack
Based on that one scene in
So Wise We Grow
. Been wanting to do this for a while.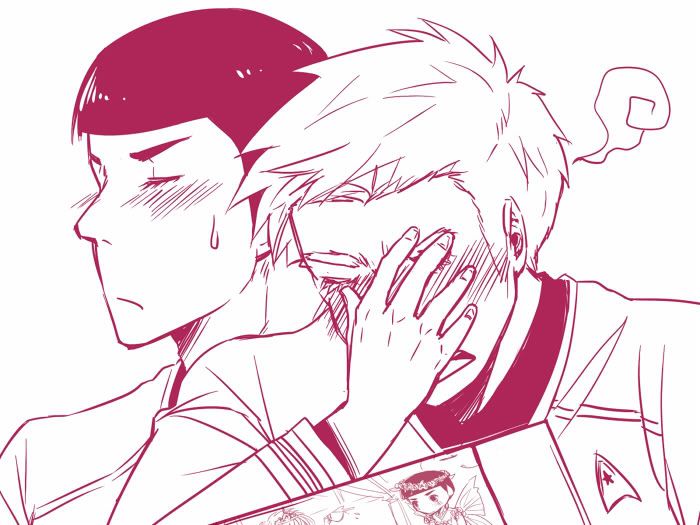 Jim knew he never should have opened the file his mom send him in order to "facilitate the command relationship". Basically grown up K/S's response to
this picture
that I said I would colour but didn't.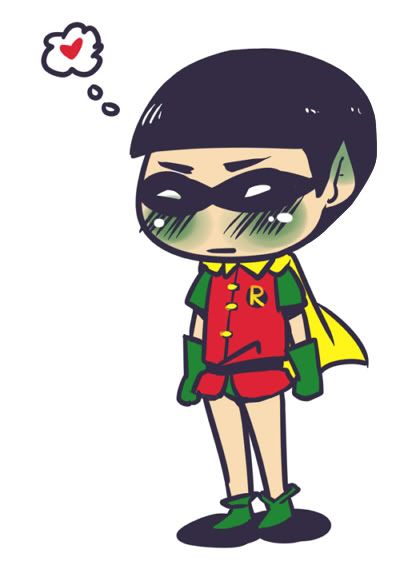 This is
Dick
Spock Grayson and Jim Todd, living under the Pike Manor. Gay hormonal teenage boys by day; gay crime-fighting
fairies
Robins by night.
I WILL PUNISH YOU IN THE NAME OF STARFLEET.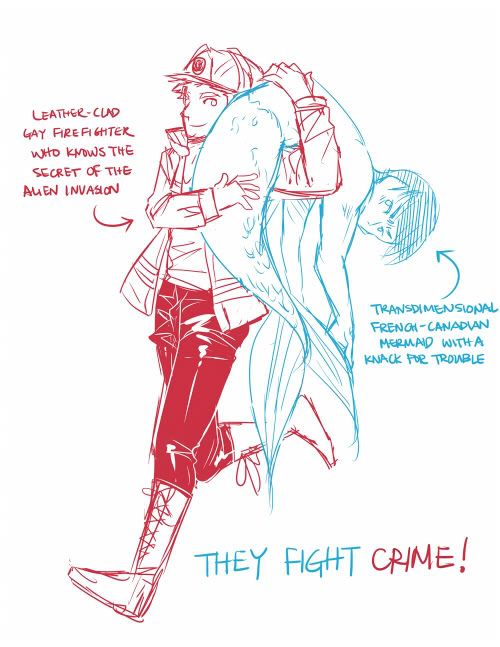 He's a leather-clad gay firefighter who knows the secret of the alien invasion. She's a transdimensional French-Canadian mermaid with a knack for trouble. They fight crime!
I blame it on

ninjaboots
for showing me that website.

Spock is not appreciative of Jim's thoughtful gift.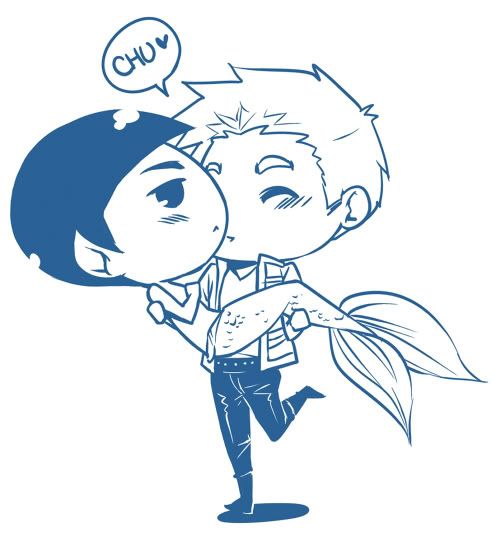 In bridal carry instead of fireman's carry.
For

carouselcycles
's birthday. <3 Spock is captured and forced into a female Starfleet uniform by space
butt
pirate Jim. The stilettos are to prevent Spock from escaping (because no one can run in those without a good deal of practice).
Commissioned by

eagle_of_idiocy
. Jim, despite his diminutive size, is determined to have sex with Spock.
For the 'danger' square of my
Kink_Bingo
.
Commissioned by

nix_this
. Scotty and Jim's drunken strip poker night in the engine room. Epitome of professionalism I tell you.
Commissioned by

snowlight
. WoW characters.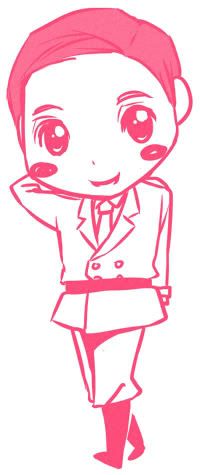 UM. THE FILE NAME FOR THIS IS
DESU MOE
. I THINK THAT EXPLAINS EVERYTHING.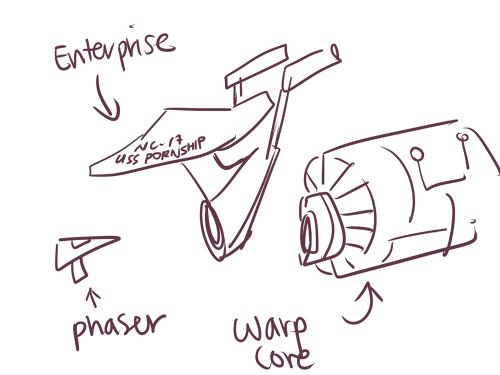 MASTERPIEEEEEECE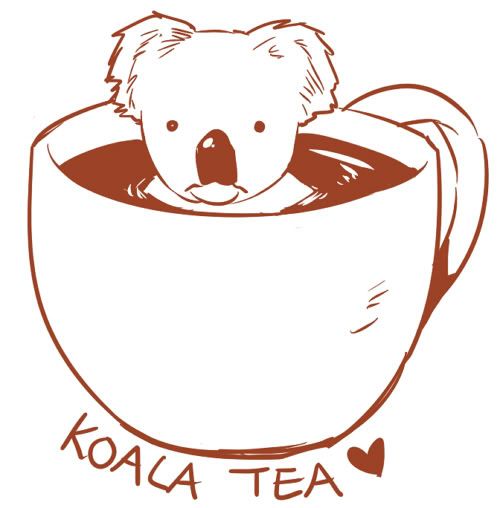 Because apparently my tumblr is koala tea. XDDDD
And there is pizza.